The Blue Umbrella Book Details
The Blue Umbrella Book Details
The Blue Umbrella By Ruskin Bond: The Blue Umbrella is one of the fantastic books written by Ruskin Bond, a famous author is known for their simplicity in his writings. The Blue Umbrella basically is written for kids. But this can give you a powerful perspective about desires in today's materialistic world—a simple and concise story of kindness and humanity.
Listen to The Blue Umbrella Animated Book Summary
About The Book The Blue Umbrella
The umbrella was like a flower, a great blue flower that had sprung up on the dry brown hillside.
This short and humorous novel captures life in a Hill village of Garhwal- Where ordinary characters become heroic, and others find opportunities to redeem themselves.
This book beautifully depicts that We do not need an object to be happy. If we fall in love with a thing one day or the other, the love will fade away. But the love between people never fades away.
This novel was also directed by "Vishal Bhardwaj" and won The National Film Award for Best Children's Film.
Summary of The Blue Umbrella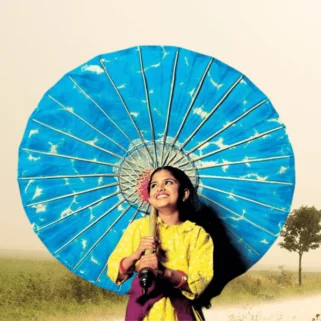 The Blue Umbrella's Story is about a girl named Binya. One day she saw an extraordinary bright blue silk umbrella. She exchanged her necklace hung a leopard claw with that bright blue silk umbrella to a lady who came from the city for a picnic.
The umbrella was so beautiful that everyone in the village dreamed of having one. Binya always used to carry the umbrella with her wherever she goes.
There was one more person who was deeply Desire to have a fancy blue umbrella. He was an older man who was also the richest in the village; his name was Ram Bharosa, the shop owner. He even tried to buy that umbrella from Binya, saying that this umbrella is not for a little girl, but Binya refused to sell. Binya was so attached to the umbrella that she barely pulls it off.
As the years passed the umbrella began to fade its color. But still, the umbrella was the best in the village. As time passes, Ram's jealousy of the umbrella turns into an obsession, and he employs a boy named Rajaram from the next village to work at the shop. Rajaram tried to steal the umbrella for his master, but unfortunately, he was caught, and everyone in the village started hating Ram for his act. Now no one used to go to Ram's shop. Ram was extremely disappointed with his action.
One day Binya went to ram's shop to buy candy and left the umbrella there. Ram Bharosa got the feeling to keep the umbrella, but he was very disappointed, and so he ran out of the shop and called Binya to take back her umbrella, but Binya Said she left the umbrella for him. Ram was filled with joy. After a few days, Ram gifted her a bear claw pendant.
About the author of The Blue Umbrella: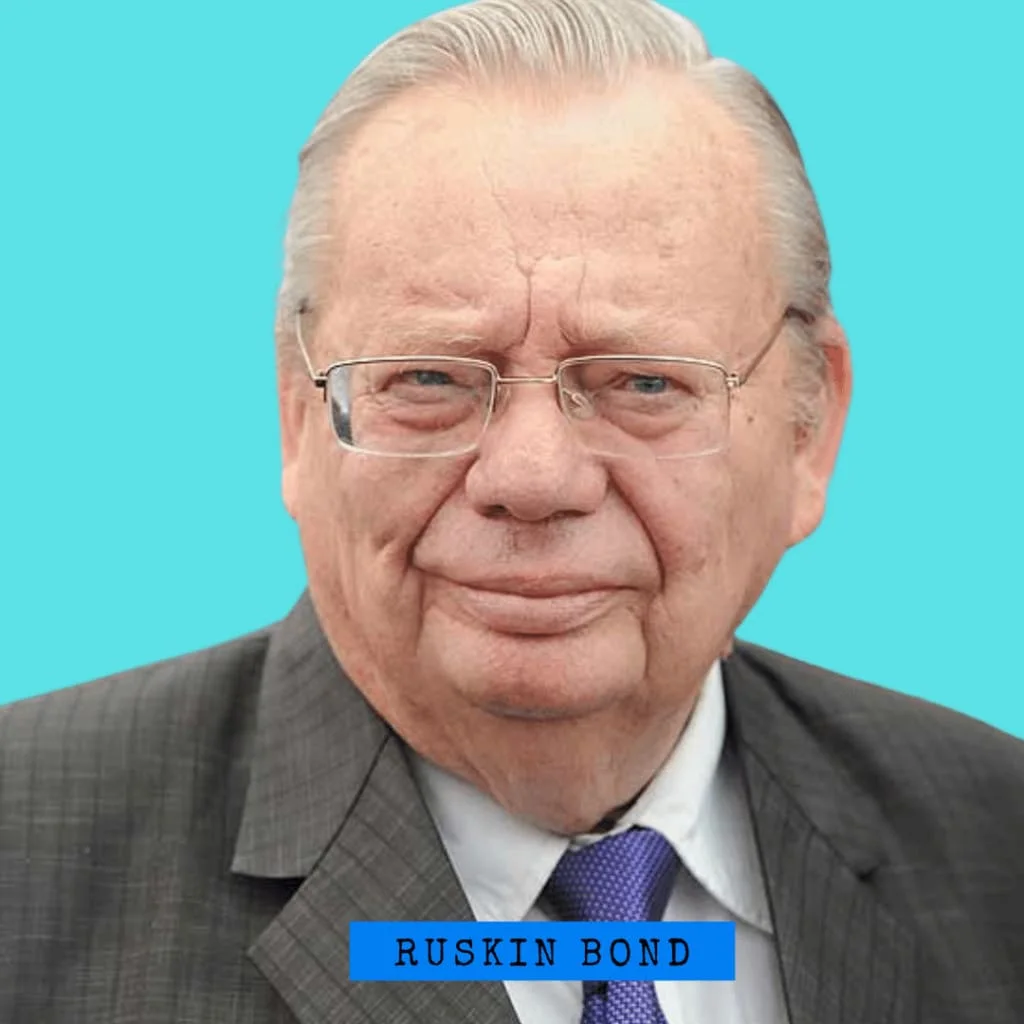 Ruskin Bond has been writing for over 60 years and has over 120 titles in print – novels, a collection of short stories, poetry, essays, anthologies, and books for children.
His first novel, the room on the roof, received the prestigious John Llewellyn Rhys Award in 1957. He has also received Padma Shri in 1999, the Padma Bhushan in 2014, and two awards from Sahitya Akademi – one for his short stories and another for his writing for children. In 2012, the Delhi government gave him its lifetime achievement award. Born in 1934, Ruskin Bond is an Indian author of British descent. He grew up in Jamnagar, Shimla, New Delhi, and Dehradun. Apart from three years in the UK, he has spent all his life in India, and now he lives in Mussoorie With his adopted family.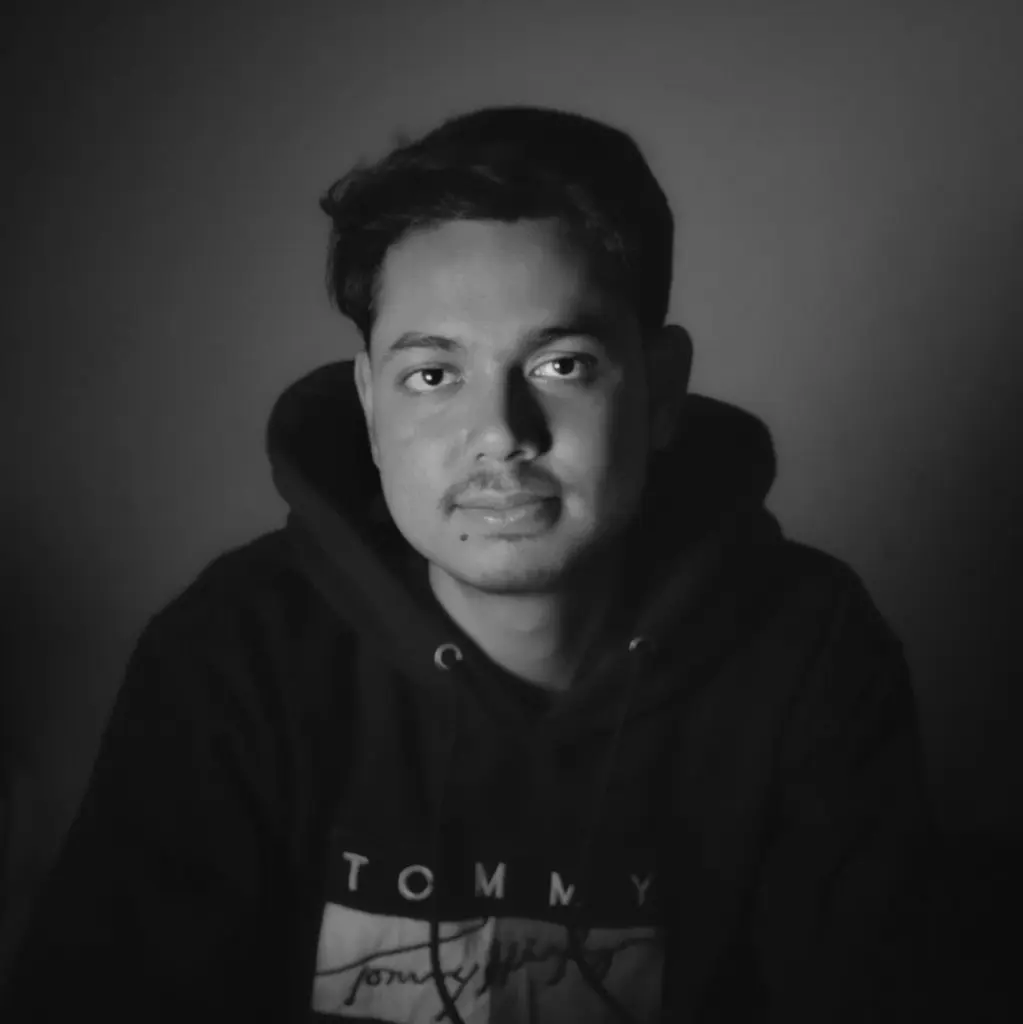 Bishal Saha is a Bibliophile, Writer and also has a keen interest in Computer Science. He is very fond of Literature and Technology. Bishal set out to gain more expertise and ended up carving out a niche as a Part-time Freelance Writer.
Bishal Saha specializes in Content Writing, SEO Writing, Creative Writing, Article Writing, and Proofreading to maximize the reader's attention and catapult the product/services. He is also a Book Coach.