Book Details
Rusty Comes Home Book Details
Listen to All You Need is Paper Animated Book Summary
"It's the beauty of language that draws one back time and again."
All You Need is Paper – Author Ruskin Bond dedicates the overhead lines to some of the masterpieces ever written. Like the heart-stopping prose of Joseph Conrad in the Heart of Darkness and Youth; the lyrical intensity of Emily Bronte in Wuthering Heights; the wonderful abandon of Laurence Sterne; the Precision of Oscar Wilde; the Broad Humor of Charles Dickens and H. G. Wells; the Rolling; orchestrates prose of T. E. Lawrence in the Seven pillars of wisdom. New exciting authors are being brought to our attention every day, so some exciting old authors have yet to be discovered. Life is too short of taking in all of them.
All you need is paper is the first story of the book "Rusty Comes Home" by Ruskin Bond. Rusty is the fictional character created by Ruskin Bond. It is likely to say that Ruskin bond is writing on behalf of Rusty, and through his imagination, Ruskin Bond wants to make the path of Rusty towards his home an incredible journey.
Must Read – The Blue Umbrella
Summary – All You Need Is Paper
In this story, Rusty talks about his friends and neighbors sitting on the chair, holding a pen, and gazing through the wide-open window. He recalls all those memories, which brings a broad smile to his face.
Back when Rusty was in a little flat in Dehra, his struggle on becoming a writer started. He says – If you wanted company, you went out into the night. If you want a meal, you walked down the street to the nearest restaurant. If you wanted to kill time, you sat in a cinema. If you wanted to bathe, you went round to the nearest public bathrooms. It was very lonely over there.
But compared to that, the place where he is residing now is the opposite of lonely. There was the front balcony from which Rusty could watch the activity along the main road and the shops. Rusty could also look into the heart of a large peepal tree, which provides shelter to various birds, squirrels, and other small creatures.
In all you need is paper; Rusty also talks about his neighbor. Rusty says that the most colorful neighbor was Mrs. Singh, an attractive woman in her thirties who smoked hookah. Her husband was a sub-inspector in the police. Mrs. Singh used to talk about supernatural stories from her village. Mrs. Singh was the second wife of her husband, Sumit. Mrs. Singh taught Rusty several mantras, which he used to recite whenever he felt threatened by ghosts or malignant spirits.
Rusty recalls that none of his friends were in Dehra at this point. Sitaram had moved to Shimla, Ranbir moved to Bombay. Rusty says Dehra was not a place for young men in search of a career. Rusty's close friends Sudheer and Kishan were no more in this world. The tea-garden laborers killed Sudheer, and Kishen died when he was twenty-seven while trying to save a child from drowning.
Rusty says his future was easier to predict. At twenty-four, Rusty was a published author, although he wasn't making much money. He says a very vital truth about himself that he would be wise to stick to the only thing he could do fairly well – putting pen to paper.
Rusty says he couldn't drive a car. He fell off the bicycle. He couldn't repair an electrical fault. His efforts to buy vegetables in mandi were the cause of great merriment. But on the other hand, he could type, draft job applications for all and sundry, help lovesick students write passionate letters to girls.
Rusty shares his first and last foray into the world of commerce. He once opened a vegetable shop with his hard-owned two hundred rupees, stocking up with cauliflowers, carrots, and other cold-weather vegetables. He placed his shop outside Bibiji's shop in the commission of 10 percent.
But soon, Rusty realized homemakers do not like breaking the habit of a lifetime, and they continued shopping for their vegetables in the mandi. By the end of the third day, vegetables were looking sorry for themselves. The third evening Rusty gave all vegetables to his friend in Dilaram Bazaar. And hence his brief venture into the grocery business was at an end.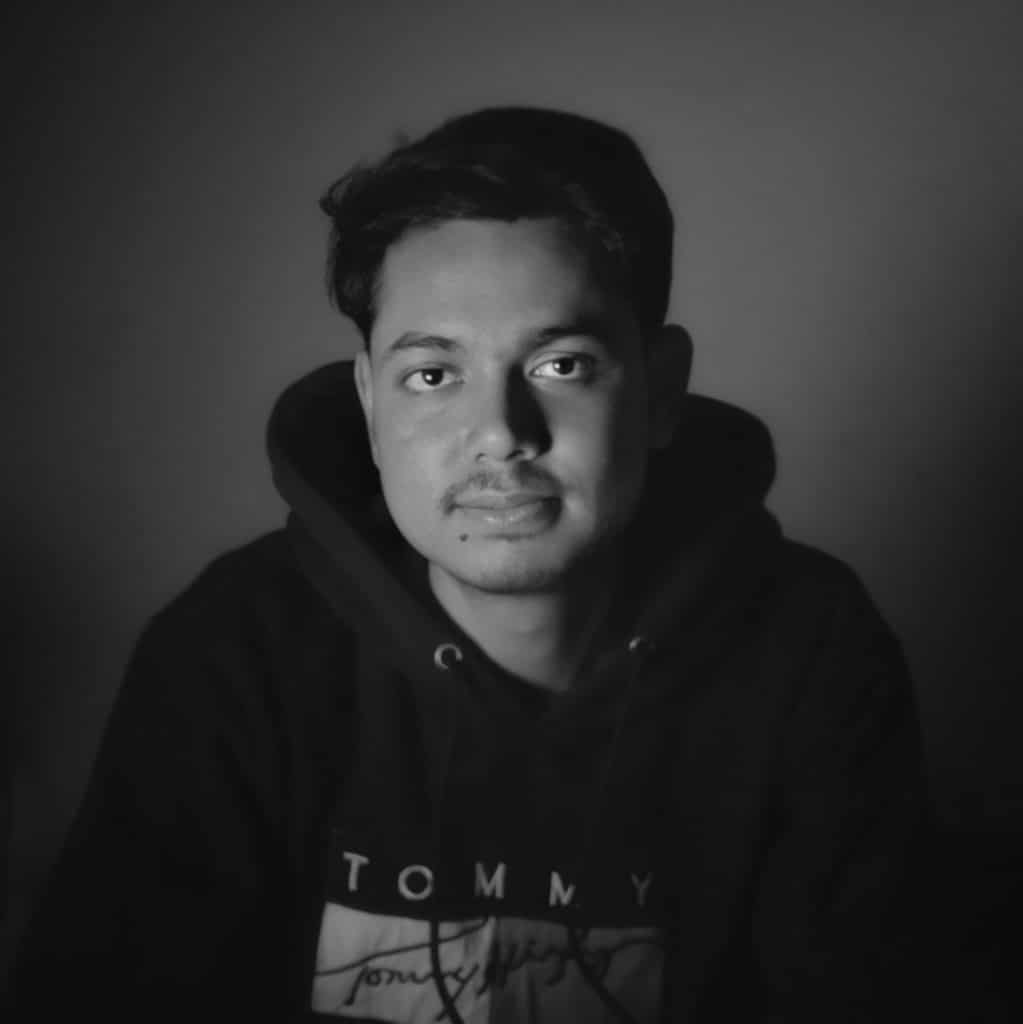 Bishal Saha is a Bibliophile, Writer and also has a keen interest in Computer Science. He is very fond of Literature and Technology. Bishal set out to gain more expertise and ended up carving out a niche as a Part-time Freelance Writer.
Bishal Saha specializes in Content Writing, SEO Writing, Creative Writing, Article Writing, and Proofreading to maximize the reader's attention and catapult the product/services. He is also a Book Coach.