Book Details
Tara: A Play In Two Acts Book Details
"FORGIVE ME, TARA. FORGIVE ME, FOR MAKING IT MY TRAGEDY"
Who Should Read Tara: A Play In Two Acts?
---
Tara: A Play In Two Acts is humour, tragedy, grace, twists, love, and pain. It is, at the same time heart touching and heartbreaking. Tara: A Play In Two Acts is a brilliant play by a brilliant writer MAHESH DATTANI, first played in the year 1989. Tara: A Play In Two Acts is named after the female protagonist of the play, Tara.
Are you a Woman, a Female? Then this is a must-read! No other word! Must Read!
And as a woman, I bet you have at least once in your lifetime hoped to be a man. Yes, I know! That's what society made you feel like a woman sometimes. Ladies, I apologize for being a member of that society. A lot of the play will be relatable to you and the incidents.
And to the MEN folk out there, you have to read it without a doubt! Because I can't find a reason why you shouldn't. And what more exciting; we can know why we are like we are, and why woman hates us for gender differentiation. I mean, we can know who makes us feel superior over women; or rather trained us. Yes, The Root Cause!

And let me mind you! Just because Tara is a play, that doesn't mean it is boring. If you neglect plays, thinking about them as boring, this can be your 'Perfect start.' Tara: A Play In Two Acts is simply an AMAZING Story!
About The Book Tara: A Play In Two Acts
---
MAHESH DATTANI presents before us Tara: A Play In Two Acts that raises sharp questions about
Gender-based injustice
Communalism
Traditional values
In Dattani's own words, Tara: A Play In Two Acts is more about the gendered self, about acknowledging the female side of oneself. It tells us a story of the triumph and failure of an Indian family. Dattani, through the story, unveils the bitter truth in Indian society, that even the children from a very young age are injected and exposed to the negativities of society. As they grow up, they also have to adjust to the fact that privileges are knowingly or unknowingly poured out to the son in Indian families. Chandan's and Tara's stories are no different.
The drama screens in non-linearity.Dan is the new name Chandan adopted when he reaches London to forget his past and live a fresh start, although he is always haunted by guilt, which isn't even conceived by him. Chandan's & Tara's childhood is played in another stage when Dan, the writer, recollects his new book's past life. He is a silent hope who wants to escape from the guilt and bring Tara back to life. ''I have my memories, but now I want them to come back. To masticate my memories in mind and spit out the result to the world in anger".
Tara: A Play In Two Acts is metaphorical as it talks about the conjoined and separated male-female bodies.
Summary of Tara: A Play In Two Acts
---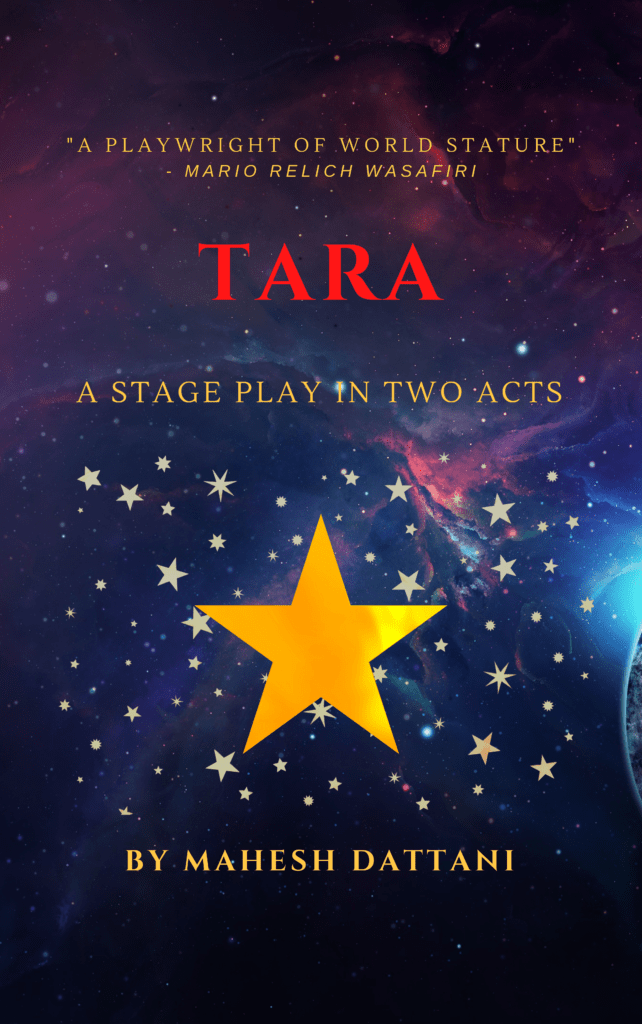 ''I see TARA as a play about the male self and female self. The male self is being preferred in all cultures. The play is about the separation of self and the resultant angst'', which is how Mahesh Dattani summarizes his own TARA. The play is narrated by Chandan, the male half of which the 'other' is Tara. The play's main essence is the emotional separation of two Siamese twins, and even more ''freaky'' (extremely rare) is that they are different in genders, a boy named Chandan and a girl named Tara. They are described as 'freaks' in the play. They face many health-related issues and have to be regular and concerned with them. They both have a shared trait: a limp and an artificial leg, caused by their separation when they were young. They were not expected to live by doctors and are miracles in their lives. The play opens in London with Chandan, but with a newly adopted name Dan.
Now a professional writer, he wants to tell the story of Tara and his childhood through his words; in a way, he wants to 'complete the whole.' His memories live in another stage: their past lives in Bombay with their parents Mr. Patel and his wife, Bharati. Young Chandan and Tara both know each other, love each other, and moments when they share caring for each other, are so heart-melting. Never does Chandan show Tara any discriminatory attitude, but rather support her enormously and even asks for her attention and presence throughout his life.
Tara loves her brother for what he is and helps him. Their parents are obsessed with providing them with a 'normal,' happy life throughout the play. At Bombay, their lives go through a series of events that define their lives for the future, and both triumph and tragedy in their lives happen there. Roopa and her friends, Dr. Thakur and Bharati's father ( Tara & Chandan's grandfather), are other important characters. As Dan remembers his past life, we come to know all the events of their lives, victims of it, and the people who are guilty of it.
At the end of the play, Dan tears down all his written papers of his play, which tells us that he never intended to publish a book but wanted to do the activity to relive his past and bring back Chandan and Tara alive.
My Favourites from Tara: A Play In Two Acts
---
My favourite character is Chandan Patel. He is the 'innocent criminal' who feels guilty all the time about a crime he has not done consciously. He is witty, a poet at heart, a good brother and son. He cared a lot for his sister Tara and is too heartbroken after the tragedy. He migrates to London and changes his name to Dan to detach from Chandan, which is impossible as Tara's brother. He starts writing a book that introduces us to their past.
My favourite dialogue is by Chandan itself:

''Forgive me, Tara. Forgive me, for making it my tragedy"

It is poured out from his broken mind at the end of the play.
My favorite scene is the end of Tara: A Play In Two Acts when Chandan speaks the above-mentioned dialogue (my favourite dialogue). A Tara, without limping, walks towards him. They hug tightly.
About The Author of Tara: A Play In Two Acts
---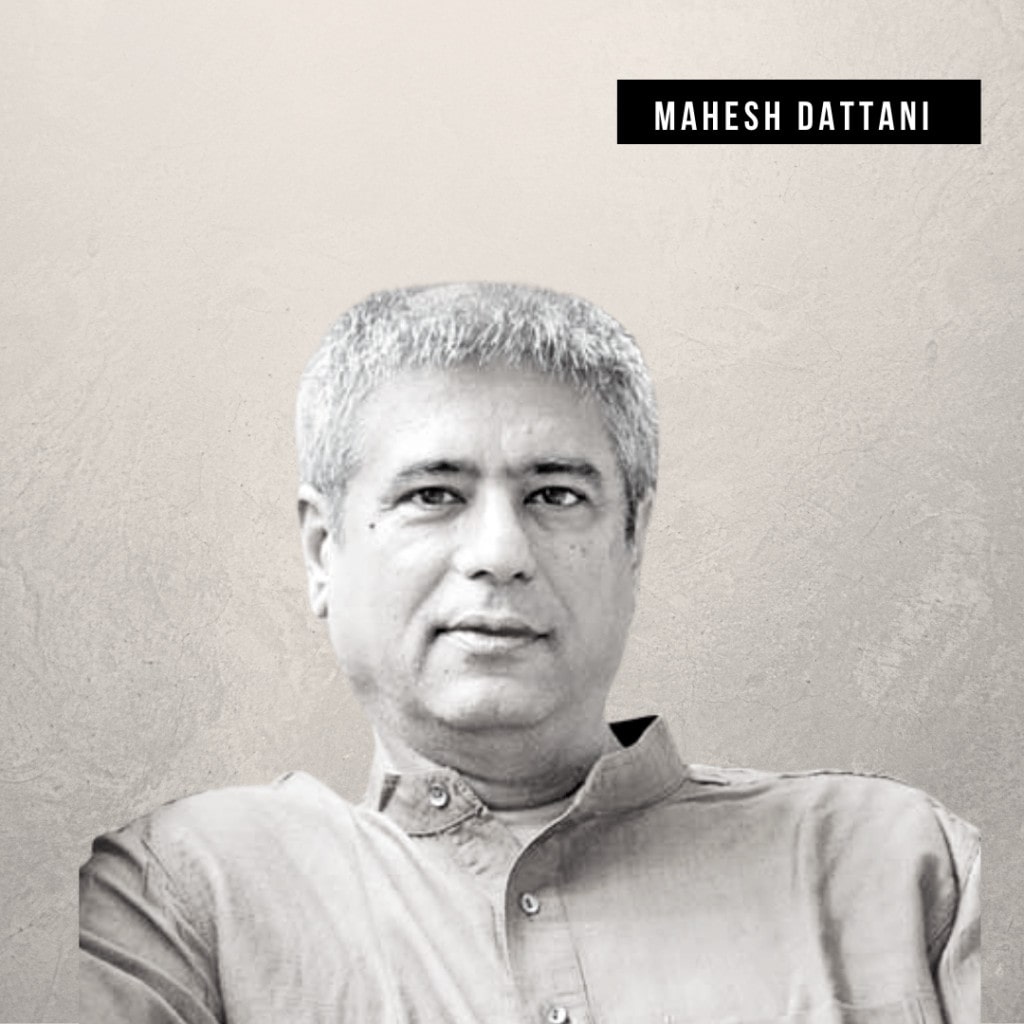 MAHESH DATTANI is an Indian writer, playwright, film director, and actor. He is the first English playwright to win the Sahitya Akademi Award. DO THE NEEDFUL, DANCE LIKE A MAN; FINAL SOLUTIONS are some of his major plays. Throughout his artworks, he expresses his feelings on the complicated dynamics of Indian families, lifestyles and attitudes, issues on gender differentiation, communalism, child abuse, and homosexuality. Erin Mee admires Dattani; ''A young playwright who can create a new generation in the Indian English Drama which deals with the invisible social issues''. He does not change his style even in TARA and focus on gender differentiation and focus on the mental separation rather than the physical separation of the conjoined twins. His writing style is bold and daring. He wants to create awareness among people through his plays and positively impact their lives.