Book Details
Rusty Comes Home Book Details
Introduction – Bhabhiji's House
Bhabhiji's house is 3rd chapter of the 5th volume in the series of Rusty Stories, i.e., "Rusty comes Home."
In this chapter of Bhabhiji's House, Rusty expresses his experience in living with Kamal's family. Kamal is Rusty's friend, and bhabhiji is Kamala's mother, a practical Punjabi lady.
Rusty was staying with Kamal's family for a month, as Rusty had given up his previous rented flat due to a hike in the rent and have not found a comfortable new accommodation for himself. Living with so many people under one roof was both amusing and irritating for Rusty because he had been living alone for so long.
Natural Observation
At first light, there is a tremendous burst of birdsong from the guava tree in the little garden. Over a hundred sparrows wake up all at once and give tongue to whatever it is that sparrows have to say to each other at five o'clock on a foggy winter's morning in Delhi.
Bhabhiji's Character
Bhabhijis eye opens long before the first sparrow chirps and as soon as she sees her daughter-in-law stirring. She scrambles out of bed and hurries to the kitchen. This gives her the opportunity to say:' What good is a daughter-in-law When I have to get up to prepare her husband's food?' The truth is that Bhabhiji does not like anyone else preparing her son's food.
Bhabhiji still has complete control over her large family and, with tremendous confidence and enthusiasm, presides over the lives of three sons, a daughter, two daughters-in-law, and fourteen grandchildren. Yes, Bhabhiji was that old. Even when her husband was alive, the household was dominated by only Bhabhiji.
Morning Tea
As a guest, Rusty was privileged and may get up last. Before Rusty could get up, someone brings him a tumbler of hot sweet tea. Punjabis like their tea with lots of milk and sugar.
Rusty's friend Kamal, the youngest son of Bhabhiji said: "Rusty is an 'Angrez.' He must have tea in bed." But he mentioned half information. He forgot to tell rusty have his tea at seven. But here, the tea was served to Rusty at Five. Rusty takes the tea and gets back to sleep again. Then, slowly, others in the household began indulging in morning cups of tea.
Family members and Household works
By nine o'clock, everyone who is still in the house is busy doing something. Shobha (daughter-in-law) is washing clothes. Shobha was not good at waking up early. No matter how hard she tries but she was never able to wake up earlier to Bhabhiji. Bhabhiji has settled down on a cot with a huge pile of spinach. Madhu, her fourteen-year-old granddaughter, who attends school only in the afternoons, is washing down the sitting room floor.
Madhu's mother is a teacher in a primary school. Her husband went to England ten years ago and never returned; he doesn't spend any money home. Madhu is made attractive by the gravity of her countenance. Nut she smiles rarely, but when she does, she looks charming. She is Bhabhiji's favorite.
Maju, daughter of Shiv and sister of Vinod, is opposed to housework and, as a result, is continually being scolded by her parents, grandmother, uncles, and aunts. Manju is a sensual creature, and like most sensual people, she is lazy by nature. She does not like sweeping because the boy next door can see her and wants to appear before him in a more glamorous light.
Rusty is the only one who sends a sympathetic ear to complaints of aches and pain. While the housework is still in progress, cousin Kishore arrives. He is an itinerant musician who makes a living by arranging performances at marriages. Once his ambition to be a film producer and some years back, he lost a lot of Bhabhiji's money in producing a film that was never completed.
A Special Cup Of Tea
Shobha was sitting under the guava tree, weeping profusely. So, Rusty gives her the comforting words. But Rusty knows it is her husband Arun who will have to bear the brunt of her outraged feeling when he comes home this evening. Arun was very soft with his wife.
Last night Arun wanted to eat out at a restaurant but did not want to be accused of wasting money, so he stuffed fifteen rupees into Rusty's pocket and asked Rusty to invite him and Shobha to dinner, which he did. They had a good dinner. Such unexpected hospitality on Rusty's part has improved Rusty's standing with Shobha. Now, despite other chores, she sees that Rusty gets cups of tea and coffee at odd hours of the day.
The Night
As the day ends with everyone having breakfast, lunch, and dinner together, everyone was ready to go to bed. The lights are off, and Bhabhiji settles down for the night. She was almost asleep when a small voice piped up: 'Bhabhiji tell us a story.'
At first, Bhabhiji pretends not to hear. But the children know the weakness. They repeatedly asked Bhabhiji to narrate a story. Then Arun said, let your grandma sleep; she is exhausted. But Bhabhiji's eyes are open. Her mind is going back over the crowded year, and she remembers something exciting that happened when her younger brother's wife's sister married the eldest son of her third cousin. Before long, the children are asleep, and Rusty wonders if he will ever sleep, for Bhabhiji's voice drones on into the darker reaches of the night.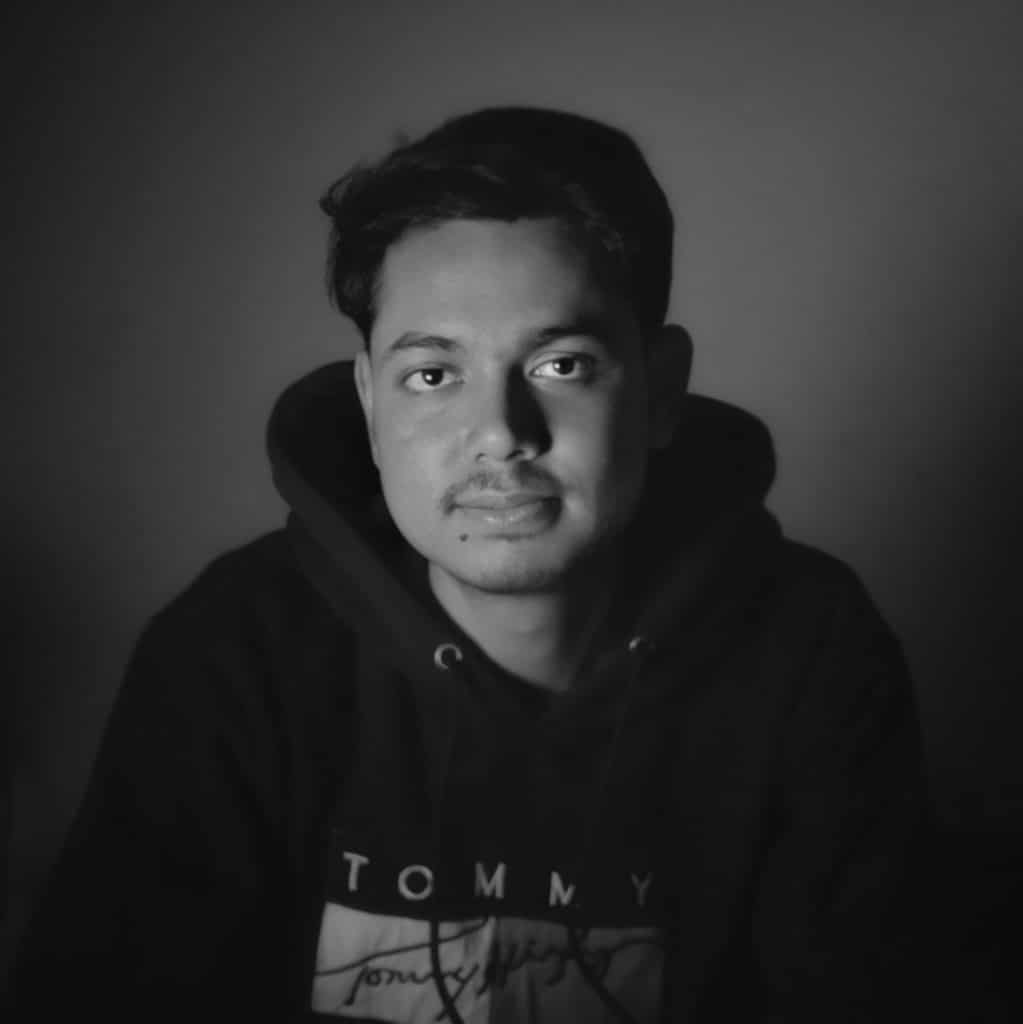 Bishal Saha is a Bibliophile, Writer and also has a keen interest in Computer Science. He is very fond of Literature and Technology. Bishal set out to gain more expertise and ended up carving out a niche as a Part-time Freelance Writer.
Bishal Saha specializes in Content Writing, SEO Writing, Creative Writing, Article Writing, and Proofreading to maximize the reader's attention and catapult the product/services. He is also a Book Coach.